Monday, May 30, 2005





"What's the greatest sexual fantasy of men? That's right, 2 women. Now here's what I wanna know. If you can't even please one woman, why you gonna risk pissing off another one?" -- Wanda Sykes




.




Friday, May 27, 2005

Merde.





.




Tuesday, May 24, 2005

bon apetit

, complete with reverb, decay and echo. The title

Revenge of the Sith

could use a thorough massage though. If we had our way, it would be aptly titled Star Wars Episode III:

Sith Happens.





.




Thursday, May 19, 2005




.




Thursday, May 12, 2005

Light

(that's like Simon

being

Paula Abdul).

Canned

Silkworm Pupa. And last, definitely not the least,

vibrating

condoms.

Though I am impressed by the entrepreneural, no, make that

pioneering

, spirit behind these over-the-counter curiosities, I chose to defer my purchase of the canned Silkworm Pupa on a later date, when dreaded, I mean,

dear

cousin Lorie makes an unannounced red carpet visit. It could come in handy.


.




Wednesday, May 11, 2005

(Fresh from CNN) FORT LAUDERDALE, Fla. (AP) - A 70-year-old woman survived a nine-story fall from a condominium tower wednesday



Nine floors? Ouch. Ouch. Ouch. Ouch. Ouch. Ouch. Ouch. Ouch. Ouch.


.




Thursday, May 05, 2005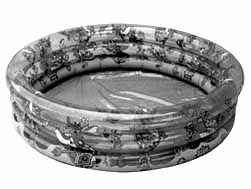 The typical, heliotropic beachcomber, who has an innate aversion to things that require inflation, would most likely ridicule my piece of paradise for its glaring lack of sophistication and the absence of phlog-perfect vistas. But do not be deceived by the austere simplicity of my inflatable oasis. It fits perfectly in my garage. Civilization is merely a remote control distance away. There are no long picket lines to the shower room. It's everything I ever wanted in a dip

sans

jellyfish

sans

falling coconuts.

I have things to be vigilant about, though. One is the certainty of kids to relieve their bladders on water. The other is the inevitability of evaporation.

If this heat spell lasts any longer, I'd grow gills and soft leathery membranes between my fingers and toes.



.




"The Heat Is On."

Not just on air, but anywhere. If I were president of the republic, I would declare Glenn Frey

persona non-grata

in a snap. I'd make a blitz inventory of all Tower Records stores, confiscate his CDs, and raze all of them on primetime TV. But my loathing does not stop there. I would go to the U.N. and lobby for Glenn Frey's exile to Alaska, never to leave its shores as long as he draws breath, where he would live a monastic life in an igloo, sing "The Heat Is On" every single day, and compete with

orcas

for walrus steak.



.